Traditional fine bakery
34 rue Yves Toudic – 75010 Paris, France
Monday to Friday
from 7:15am À 7:30pm
Closed on weekends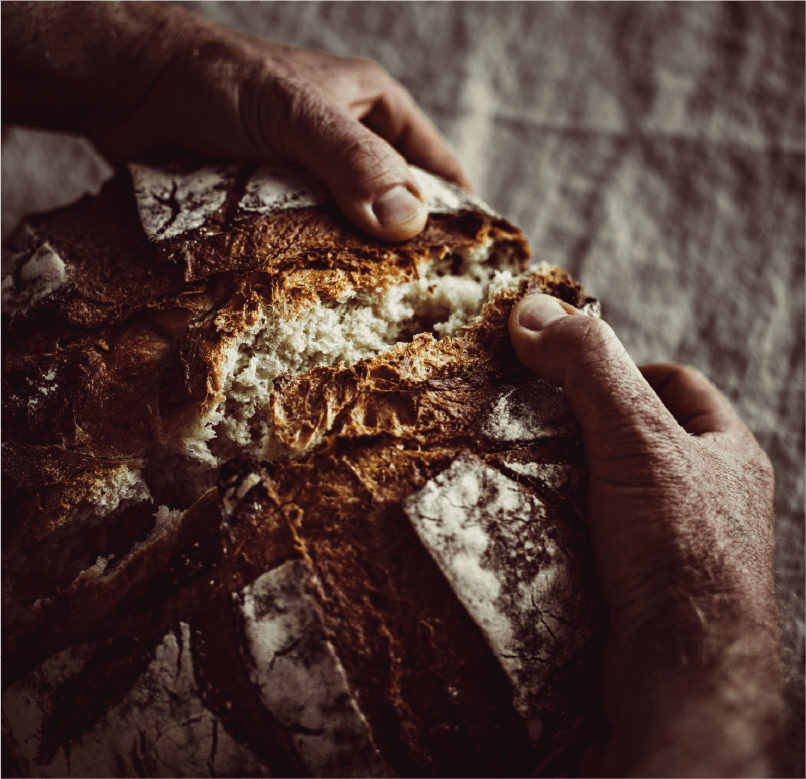 I'll make you some bread like you've never seen before, and this bread will be baked with love and great friendship.
Marcel PAGNOL – La Femme du Boulanger
Our fine pastries
We prioritize tasty and healthy food, making all our products on-site, using the best raw materials sourced through short supply chains, sometimes directly from the producer (farm milk from the Beaulieu Estate in Seine and Marne) and mainly from organic farming (100% of flour, milk, eggs, seeds, dried fruit and chocolate, etc.) Our commitment to a minimal range is the guarantee of exceptional quality. At our bakery, you can sample delicious pies filled with various types of fruit depending on the season. Pains au chocolat with melting chocolate, fresh apple turnovers, juicy but with crisp pastry, to delight your taste buds.

Chocolatine
Voir le produit
Chausson à la pomme fraîche
Voir le produit
Du Pain et des Idées is the story of Christophe Vasseur, a passionate self-taught artisan who left everything behind in 2002 to open this authentic Parisian bakery dating back to 1875. Du Pain & des Idées is about a purist baker expressing his craft, where the best raw materials, produced mainly from organic farming, are transformed in line with ancient techniques into tasty and healthy products. This approach requires a minimal range, of simply bread and pastries. 
The house specialities are the chocolate-pistachio snail, the fresh apple turnover, the baker's flan, the orange blossom brioche and the famous "Pain des Amis" (bread of friends), a registered trademark. All these products are the exclusive creations of Christophe Vasseur. There has been a lot of talk in the press and online about a certain Jean-Paul « photo » Mathon. Take the time to find out the truth…! The original is by Christophe Vasseur and du Pain et des Idées.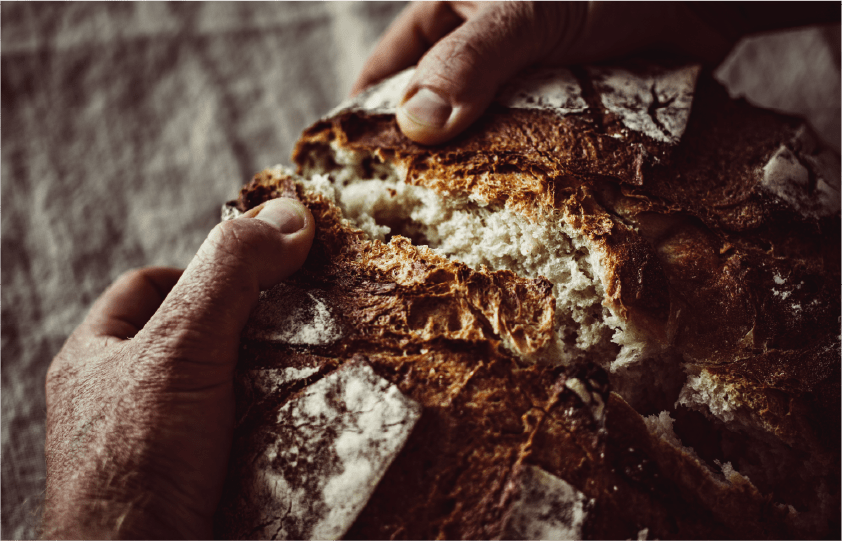 A passionate 
baker, who loves
the land and
the living world.
---
GUIDE PUDLO
Christophe Vasseur was voted 2012 Baker of the Year by Guide Pudlo
LE POINT
Best "Galette des Rois" (King Cake) of Paris. Awarded by Le Point magazine in 2014 ahead of Pierre Hermé, Frédéric Lalos, Jacques Génin and Gontrant Cherrier
GAULT & MILLAU
Christophe Vasseur was voted Best Baker of Paris by the famous guide
A bakery 
steeped 
in history
This traditional bakery, located in a historic district of Paris, has become a reference point for food lovers because of its unmissable specialities. Dating back to 1875, the bakery's decor maintains a historic charm with its painted glass ceilings and bevelled mirrors.
The du Pain & des Idées bakery is listed as a historical site in the supplementary inventory of historic monuments.
Driven by his passion for traditional artisan baking, Christophe Vasseur took over the business in February 2002 and today, he continues to instill history and emotion into the place.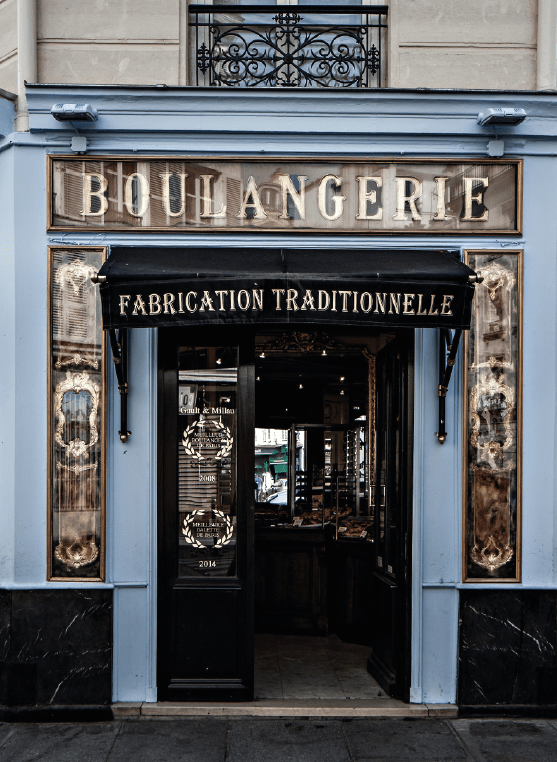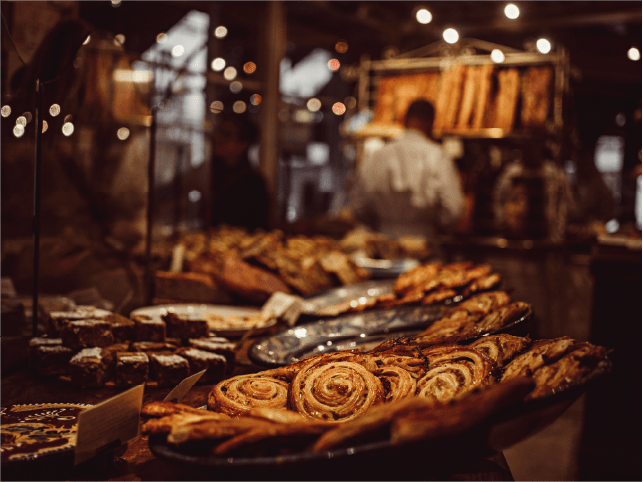 Learn
how to make
gourmet bread
Discover all the secrets of
a passionate artisan baker
and learn how to
make your own gourmet bread
with a unique taste.
Based on immersive and dynamic training methods, using only your hands and a bowl that you've brought along with you (because you'll be leaving with a big loaf of bread, that you cooked and shaped yourself, as well as some fresh dough to bake at home the next day).
You'll learn all the key steps and special tricks to make your own gourmet bread at home. Classes are taught by Christophe Vasseur, in groups of 10 maximum, in the bakery's production space, located at 34 rue Yves Toudic in the 10th Arrondissement of Paris. Thursdays from 6:30 pm to 9.00 pm. €90 per person.
Dates and booking details to follow

A BOOK NOT JUST 
ABOUT BREAD BUT  ALSO … 
REVIVING 
THE GREAT  TRADITION 
OF ARTISAN BAKING
Fascinated by bread since childhood and an unconventional baker, Christophe Vasseur wanted to write a book that reflected his own, slightly atypical image, by highlighting a wide range of baking-related professions.
Of course, bread is front and centre, but where would it be without the work of seed growers, farmers, millers or pastry chefs? Tribute should also be paid to winegrowers – a close relation of the baker's profession – who are the masters of fermentation, the key to great taste.
Not forgetting chefs, who also work with the land, satisfying their guests by elevating Mother Nature's produce.
In short, you'll discover a multitude of professions and characters without the passion of whom, nothing produced would be anyway near as good, exceptionally good. And there's also some recipes too!

Price including delivery.
France: €49 – European Community: €59 – International: €79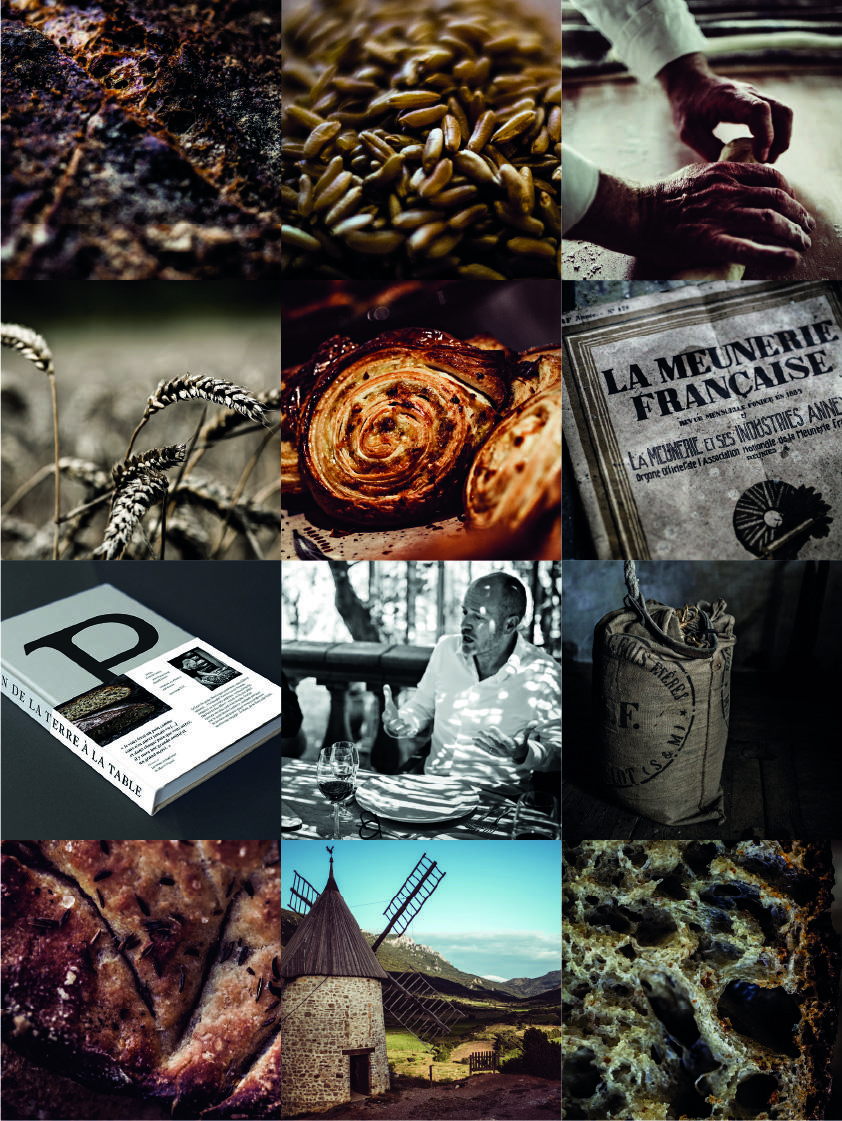 Error validating access token: The session has been invalidated because the user changed their password or Facebook has changed the session for security reasons.
DU PAIN ET DES IDÉES
01 42 40 44 52
34 rue Yves Toudic
75010 Paris, France